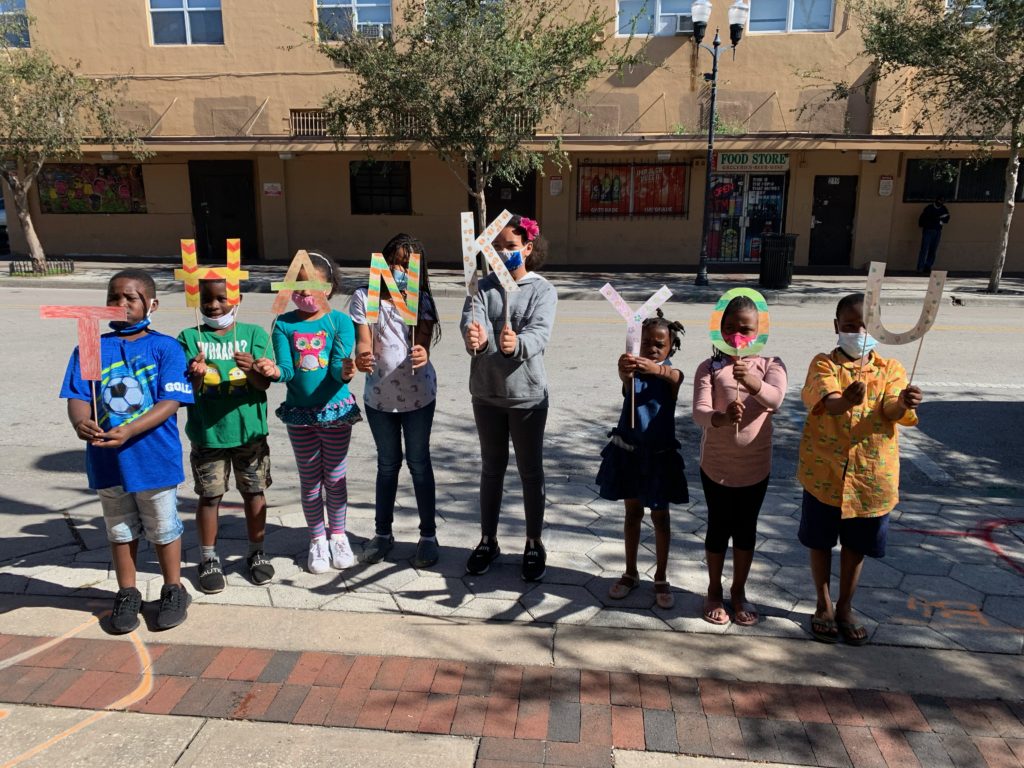 Who could have imagined all that has happened in 2020? That our schools would close in the spring and our youth would complete thick packets of school work or attend school online? That the meals provided by schools would have to come from somewhere else? That our group sizes would be limited to 9 youth per counselor and summer camp would have no field trips?
We've had a lot of adjustments to make this year to fulfill our mission. We've shopped for food and coordinated deliveries, hired additional staff, purchased video games and equipment to make up for the lack of field trip experiences, gone through more PPE than we can remember, set up LaunchEd pods for virtual learning, and our staff have provided 100s of hours of direct academic support so our youth can stay on track in school. On top of all that, our youth witnessed and participated in peaceful demonstrations and learned more than we could have imagined about social justice and the importance of voting.
All the while we were adjusting to wearing masks, keeping our distance, using hand sanitizer all the time, and generally, making the best of this unprecedented experience.
We could not have done this without the encouragement and support of countless supporters and donors. As 2020 comes to a close, we want you to know how very grateful we are for every single word of encouragement, every act of kindness, and every single dollar given in support of our mission.
Share the news about what's GOOD in the HOOD- use the links at the top of the page to share on social media or share this with a friend. Thank you for supporting New Image Youth Center!

Donate

Did you know?
You can also find us on CashApp at $NewImageYouthCenter.
View our Wish List on Amazon.com


Our Mission: To provide a safe place to dream that fosters academic, social, physical and mental well-being for our youth.