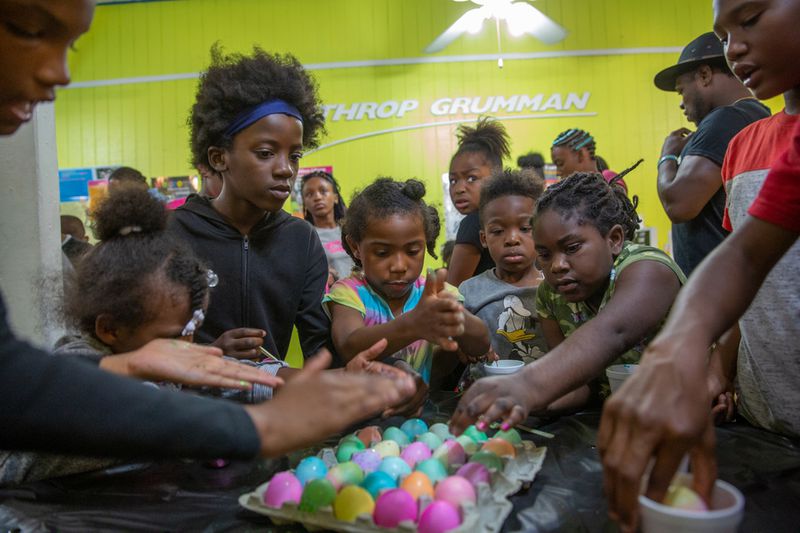 The Orlando Sentinel recently wrote about the changes taking place in the Parramore community, where New Image Youth Center has been a fixture for 15 years. We encourage you to read the article and view the video on the page to learn more about NIYC. While it is true that we are looking for a new, permanent home, we are not in danger of closing our doors anytime soon. However, we do need your help! Please read on to learn more about how you can support the growth of NIYC.
From our April, 2019 Press Release:
New Image Youth Center is calling on the Central Florida community for help to continue its important work. Currently, the center has month-to-month rental contracts with multiple landlords, and is currently operating at full capacity. This means regularly turning away youth who could benefit from its services. To allow for organizational growth, New Image is running a Capital Campaign to raise funds for a move to a new facility.
"We have helped so many children and families in the most difficult of situations in the Parramore neighborhood and beyond, here in the City Beautiful," said Dr. Shanta Barton-Stubbs, founder and executive director of NIYC. "We look forward to continuing our work for many years to come, and we need the community's support as we diligently look for expanded space and the funding to make all of this possible."
To effectively serve its current enrollment and allow for expansion, the center is seeking a building of 8,000 to 12,000 square feet, with outdoor green space for recreation. The ideal location is within the area bordered by: West Central Blvd to the north, West Gore St to the south, I-4 to the east, and South Orange Blossom Trail to the west. Locations south of West Gore St may be considered.  If you believe you might have a space that could qualify, please contact Shanta Barton-Stubbs at sstubbs@newimageyouth.org.
To make a financial contribution to the campaign, click the button below and select "Capital Campaign" on the Causes dropdown menu.